The Paranormal and the Supernatural



Is there an afterlife? Do creatures like the Sasquatch coexist with humanity? Do covens of Satan worshippers kidnap people for sacrifices to their dark lord? The second section of this page deals with all things considered occult, from demon possession to the Loch Ness Monster. I will also use this page to delve into the realm of monsters that are all too human and thus all too real: serial killers, mass murderers, and the like. Their minds and possible motivations will be explored.



Click Bigfoot to enter...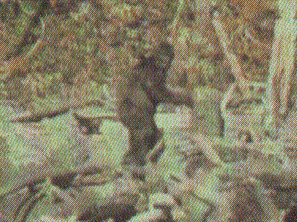 "Missing link" or "monkey suit"?